25 years
25 years of adventure
25 years of success
Last week we have celebrated the 25 years of Mega Service Consulting.
During this occasion, we received our German certificate. This one represent the 25 years of collaboration with our clients and our teams. It is a pride for us, after all these years, to continue to satisfy and to answer the needs of our French and German clients.
Since the beginning, we have multiplied the projects by challenging ourselves. From the threading machine in the aeronautic sector, by passing through the 5 axes machine till the creation of a Banking website or an ERP change. We work on a large scale of sectories with our engineers and experts. You need us? We are here for you. From the conception to the realization, we are taking care of your projects from A to Z with passion and rigour.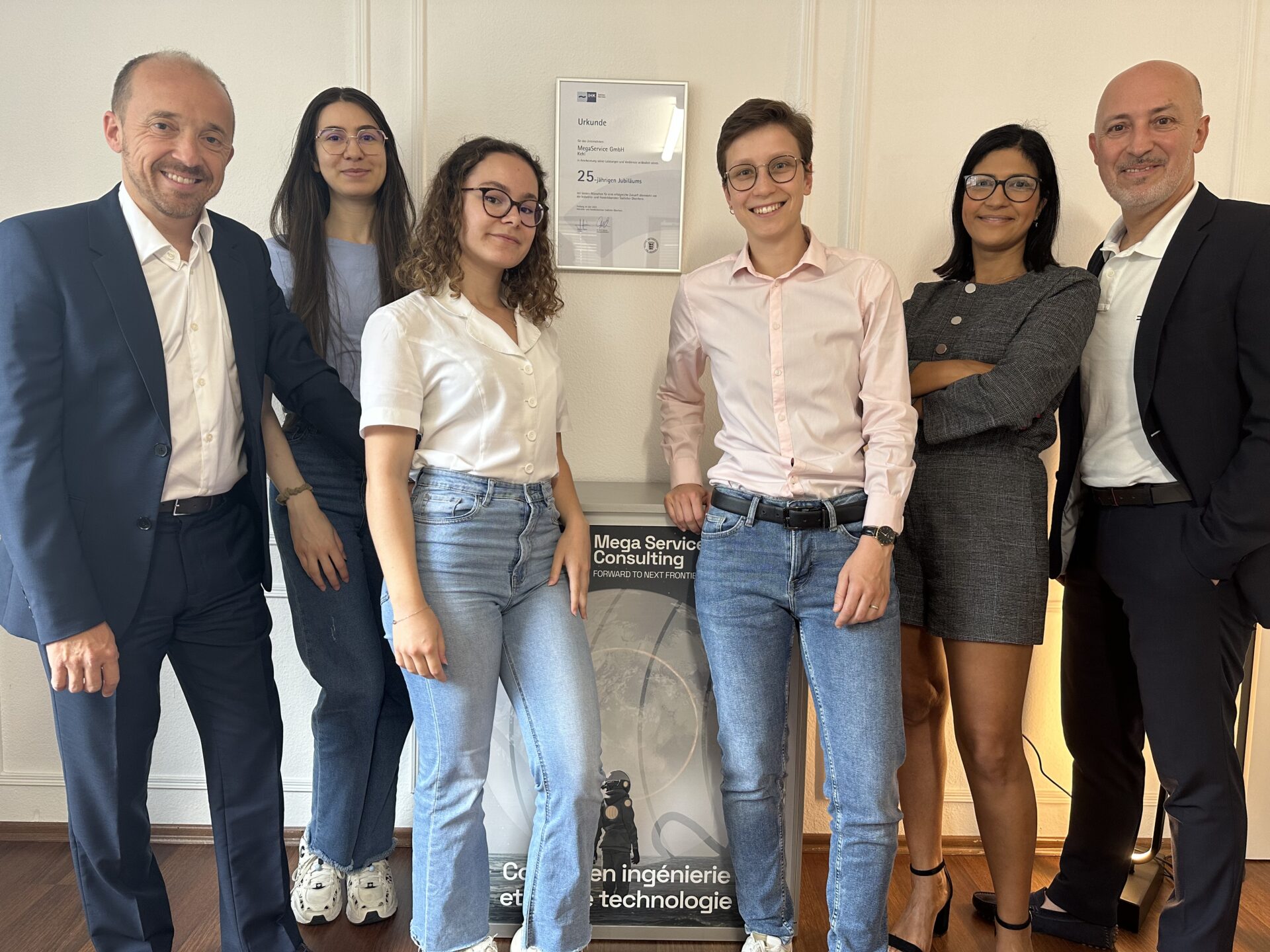 The expertise, the human, the rigour and the ambition are the values that follows us since the beginning and this may be the key to our success, after those 25 years of existence. This certificate, it is for us, the sign of a collaboration and a success who last.
Our ambition for the next years to come?
Pursuing our evolution by continuing to help you in the realization of your goals. Manage to surpass ourselves, developing ourselves and widen our current domains of expertise: aeronautic, aerospace, information technologies (IT), transport, chemistry, and so on.
Mega Service Consulting, it is before everything else, like our slogan say, a human adventure. And it is with you that we are leading it. So, again we thank our dear clients and collaborators, which allows us, every year, to continue to improve in the realization of the projects and which without, this adventure wouldn't be possible.